Talanos Cybersecurity is a global Managed Security Services Provider. Our security operations centers and satellite offices located across three continents deliver security capabilities to organisations in the EMEA region.
The team have battled DDOS attacks, worked with police intelligence to uncover syndicate activity and traced individuals complicit in Business Email Compromise.
Button label
Why customers choose us
Always Learning

Cybersecurity skills are the most sought after in the industry largely because truly excellent resources possess the requisite training and experience as well as a thirst for knowledge - keeping up with the latest trends and threats. Talanos has developed an excellent training and skills retention program.

Serious About Security

MSSPs are themselves becoming prime targets as an attack vector into customer organisations. Talanos takes this threat seriously and invests heavily in its own security and risk management. Our experience translates into practical solutions for customers no matter their size or budget.

Technology Agnostic

No two customers are alike and its important that your security partner be able to integrate and operate across products, no matter which tools you have selected. Silos of information in security can hide risk, so Talanos work hard to provide a single consolidated view of your security posture.
Our History
2005

Andrew Papastefanou, the founder of the Talanos Cybersecurity group of companies, has spent his career focused on IT security solutions. After a brief introduction to software development, he was hired by Jan Dijkstra into the consulting arm of Oracle South Africa where he was tasked with building a security specialist practice. As Oracle shifted its consulting business to become more partner centric, Andrew and Jan left Oracle in 2005 to form an Oracle Partner named Prosense.

2017

Prosense quickly grew to become the premier Oracle delivery partner – serving financial services and public sector customers in eight countries from a pool of more than a hundred permanent technology consultants. The Prosense brand, heavily associated with Oracle was used to establish companies in the UK, India, Singapore, Kenya and the Netherlands. As new businesses were established, the partners split the organisation in 2017 and Andrew took responsibility for the Managed Services arm of the business that he established.

At the same time, South Africa experienced a surge of data breaches where a specific breach known as the 'Master Deeds' breach resulted in the majority of Andrew's personal data being lost to the Dark Web. A small, local organisation had accidentally published the database on a publicly accessible web server's root directory with listing enabled. Andrew decided to pivot Prosense to help small businesses address the security risks in their environment.

2020

Shedding its persona as an Oracle shop required rebranding to more accurately reflect the new purpose of the company as a product agnostic, Managed Security Services Provider and in 2020, the team adopted the name Talanos Cybersecurity - as we are known by our many global customers today.

Our team supports multiple security products from different vendors from three geographic locations.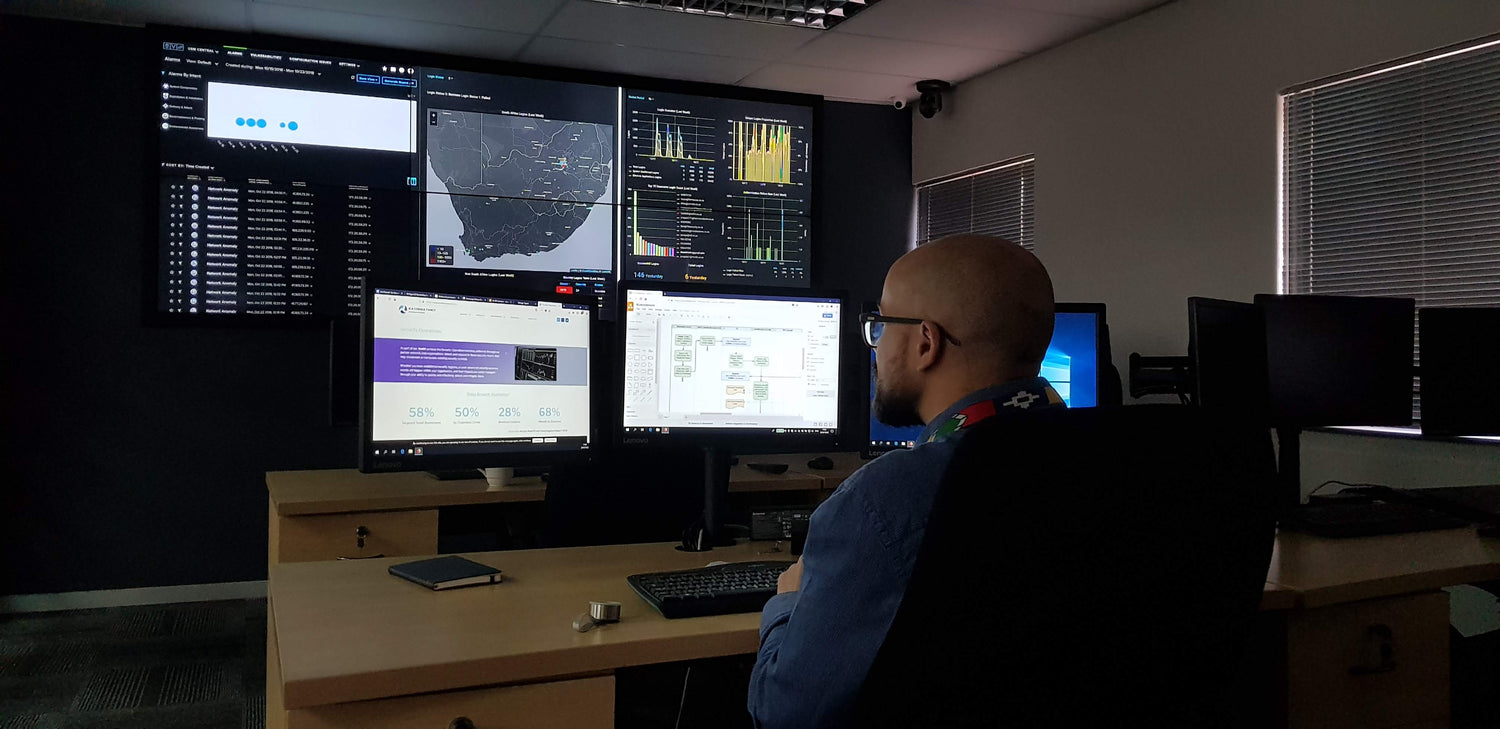 Our Future
In 2021, Talanos embarked on a program to become accredited with the NCSC and CREST for recognition of our SOC and security architecture services. This involves several steps and certifications to achieve providing much needed assurance to our customers.
In addition to ensuring staff and management maintain their industry recognised cybersecurity certifications and credentials, Talanos is also in the process of becoming ISO27001 and ISO9001 certified.
We should have achieved our accreditations and certifications by 2023.
Button label